This is Ed's (Stangwerks) car. It looked pretty **** good to begin with but he wanted to do something different. I saw this car like this on Saturday when we all met there for the Irwindale meet: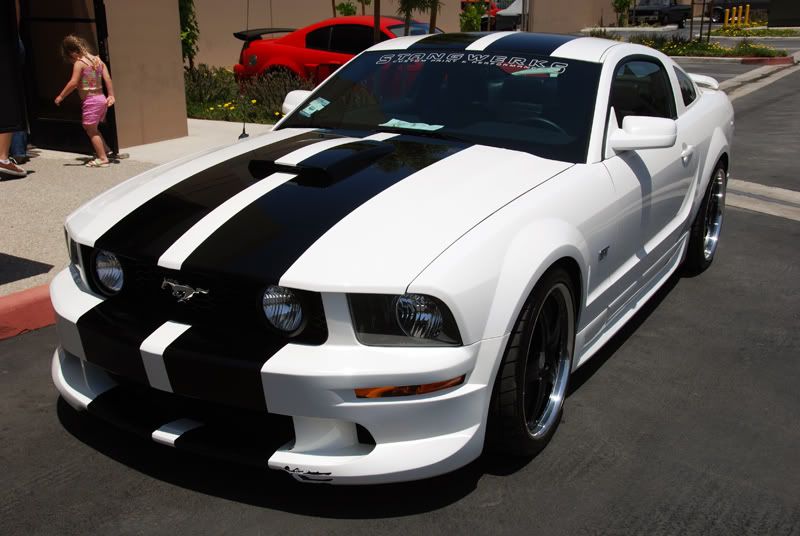 And then I was up there on Wednesday and was shocked to see it in their shop completely torn apart. Apparently Ed wanted to do something new and unique to it so they started over. It will be getting a completely new look and based on what I saw with the paint and what he told me about his plans, it will be a killer car.

It has been said that a car is never truly ever finished, but how about completely starting over? Heres how it looked as of Tuesday: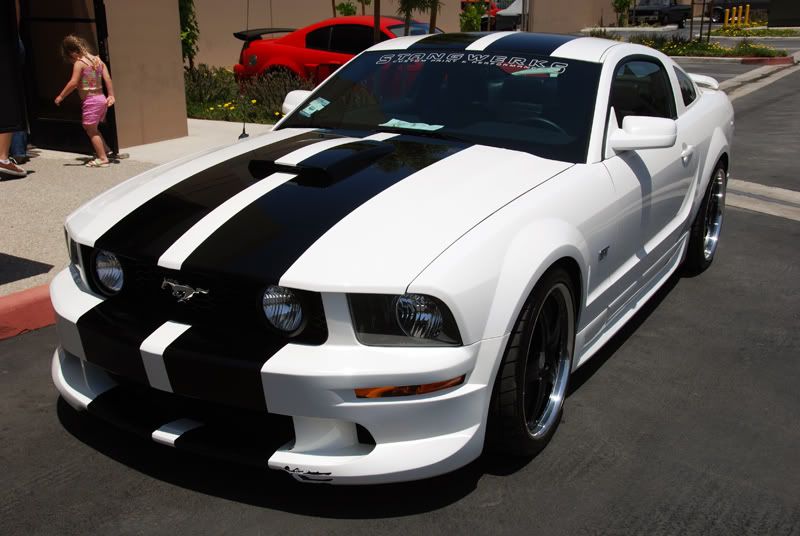 Currently under the knife and hopefully it will be done by Sunday for the Brea car show. The paint will really pop when done and the car will have some very unique styling elements. Here is a a quick preview of the color: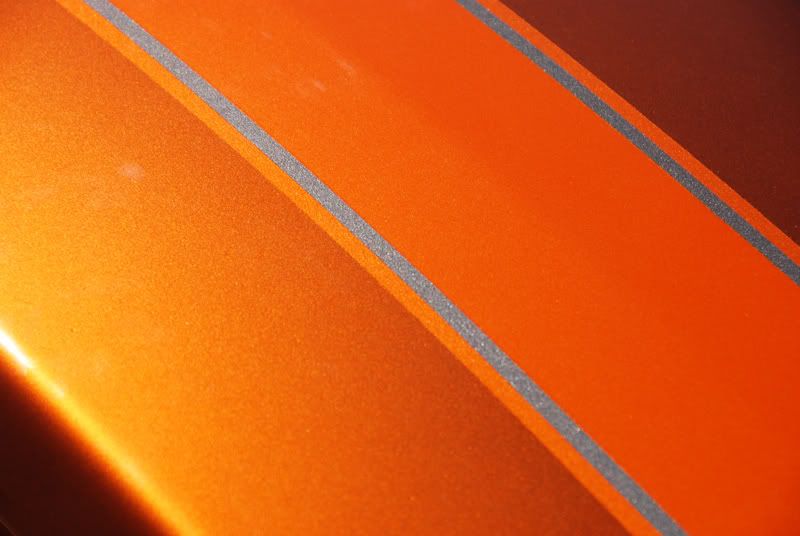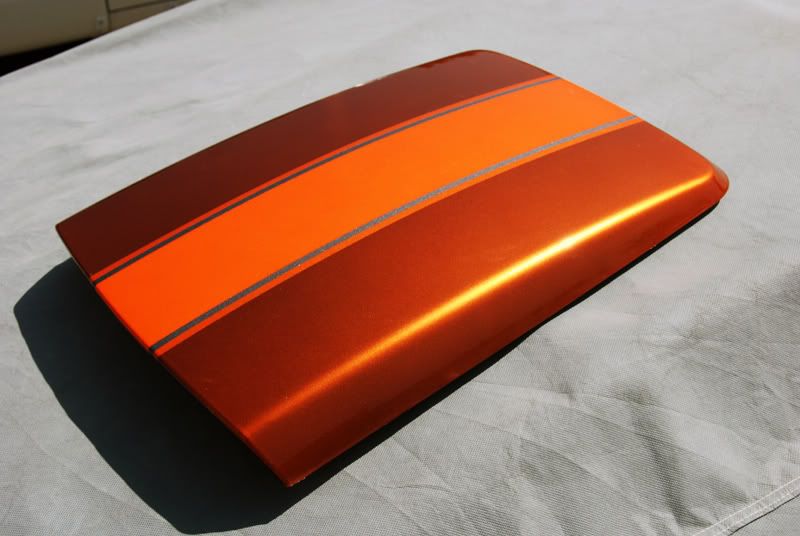 The color changes with the sunlight. Ed got a little creative with how the paint gets the affect by mixing different shades of silver, greys, and pearls, with a custom candy finish of course.

The close up pictures will show more of the candy effect in the base coats, the pic's that were taken further away from the panel will show the more dominant color.

1st step is to de-trim everything to prep all the jambs for paint, to achieve a better quility finish: (following pics provided by Ed at Stangwerks)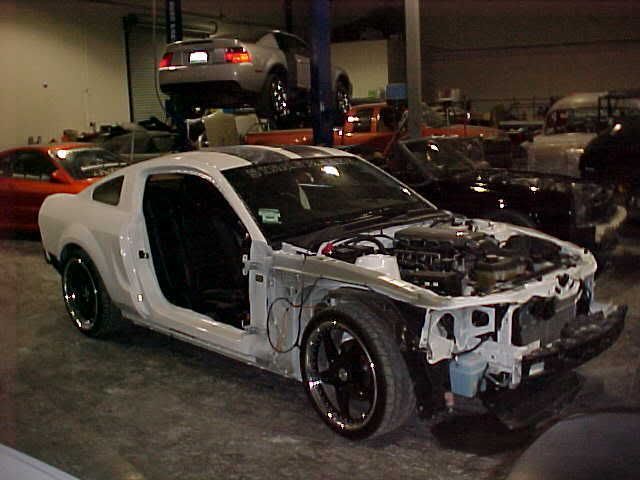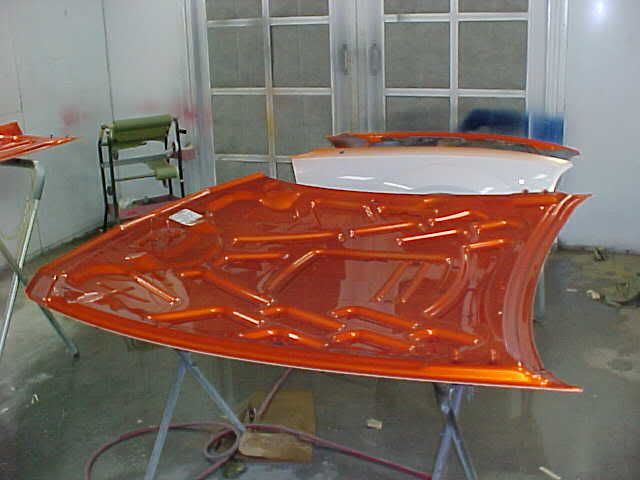 As of Yesterday, Ed finished the jambs on the body and prepped the bodykit and bumpers: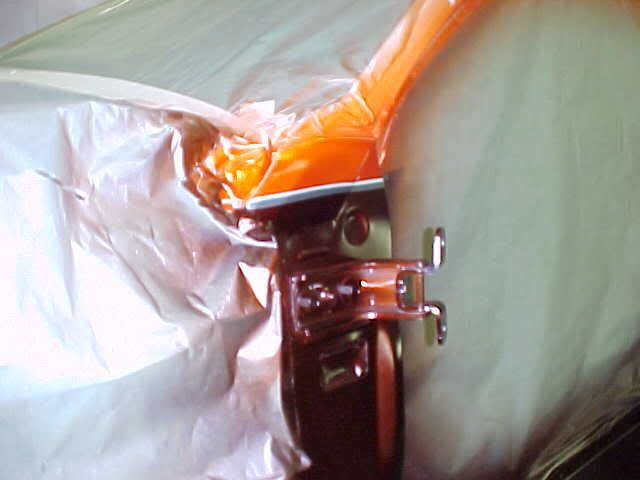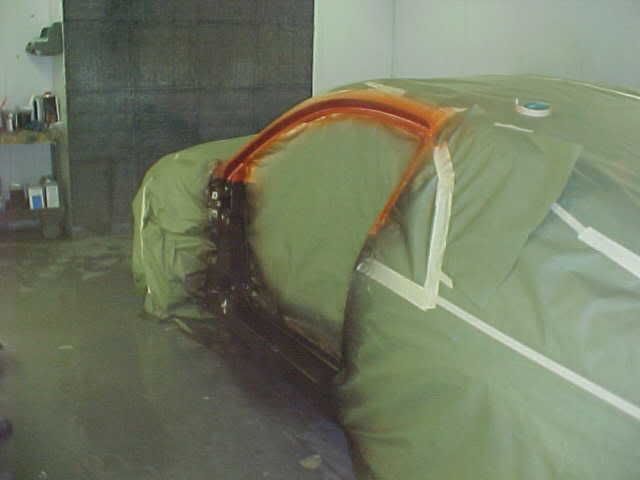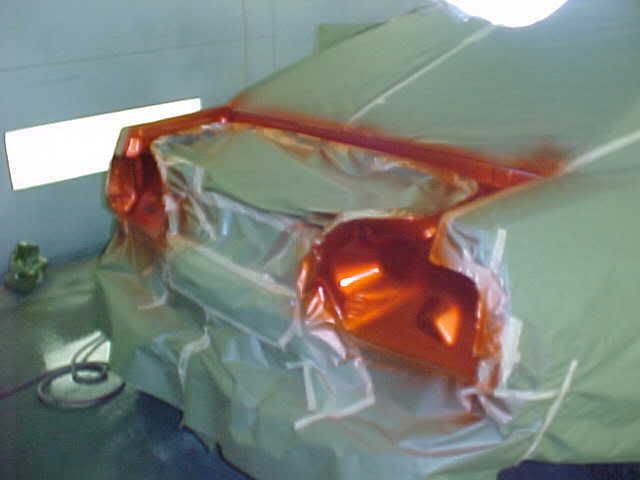 Today's game plan, to finish painting the car and clear it.

Saturday: wet sand and buff complete

Saturday night: start assembly

Sunday early morning day of show: complete assembly and final detail. And hopefully be wheels rolling by 8am.